Planning a family vacation to Bali can be an exciting adventure, but travelling with a little one often requires careful preparation. Bali Baby Hire equipment is essential for ensuring your child's safety and comfort while exploring this beautiful island. When it comes to travelling with your baby, Bali Baby Hire has got you covered with a wide range of services to make your trip hassle-free.
Bali's warm and inviting waters might make you want to spend all day at the beach, but when it's time for your little one to get cleaned up, Bali Baby Hire offers baby bathtubs, baby baths, and baby bath products for a relaxing and safe bathtime experience. These specially designed bathtubs and bath products ensure your baby stays comfortable and secure during bathtime, helping you create an enjoyable routine even when you're away from home.
2. Baby Bedtime
A well-rested baby is a happy baby. Bali Baby Hire provides comfortable cots, cribs, and baby bedding to ensure your little one gets a good night's sleep while you enjoy your evenings in Bali. Say goodbye to sleepless nights! Their quality sleep equipment will keep your baby cozy and provide you with much-needed rest, making your vacation a delightful experience for the entire family.
3. Baby Feeding
Whether you're breastfeeding or bottle-feeding, Bali Baby Hire offers a variety of high-quality breast pumps, baby feeding bottles, sterilisers, and baby food warmers. You won't have to worry about feeding your baby while exploring Bali's wonders. Having these essentials at your disposal allows you to maintain a feeding routine that your baby is comfortable with, ensuring a stress-free and enjoyable mealtime.
4. Baby Play
Keep your little one entertained with an assortment of toys and playpens available for hire. Bali Baby Hire offers age-appropriate toys and playpens to ensure your baby's enjoyment and safety. Providing your child with a familiar set of toys and a secure playpen can keep them happy and occupied, allowing you to relax and enjoy your time in Bali.
Exploring Bali's stunning landscapes and vibrant culture is a must. Bali Baby Hire provides strollers, prams, and baby carriers, making it easy to take your baby with you wherever you go. It's never been easier to enjoy the sights and sounds of Bali with your little one. These mobility solutions offer you the flexibility to explore Bali at your own pace while ensuring your baby's comfort and safety.
6. Baby Safety
Safety always comes first. Bali Baby Hire offers safety gear such as baby gates, baby monitors, and car seats to keep your baby secure throughout your trip. These safety essentials are designed to meet the highest safety standards, providing peace of mind and allowing you to relax and enjoy your time in Bali, knowing that your baby is well-protected.
Don't worry about packing bulky baby supplies. Bali Baby Hire offers a selection of baby essentials, including wipes, formula, bottled water, and more, so you can travel light and still have everything you need. This service saves you from the hassle of packing and carrying these items, ensuring you have the convenience of purchasing them when you need them during your stay in Bali.
Bali Baby Hire understands that the safety and well-being of your child are your top priorities. All equipment is thoroughly cleaned and sanitised before delivery, ensuring your baby's health is never compromised.
Why Choose Bali Baby Hire?
With Bali Baby Hire, you can travel to Bali with confidence, knowing that all your baby's needs are taken care of. Their extensive range of baby equipment is convenient and cost-effective, allowing you to enjoy a stress-free family vacation.
Experience Bali with Peace of Mind
Bali is a beautiful destination for families, and with Bali Baby Hire, you can explore it without any worries. Our services, including transfers, day tours and babysitting, are easy to book online, and all our equipment is delivered to your accommodation. Your baby's comfort and safety are our top priority.
Book Your Bali Baby Hire Services Now
Make the most of your Bali adventure with your little one by choosing Bali Baby Hire. Experience Bali with peace of mind and ensure that your baby enjoys the trip as much as you do.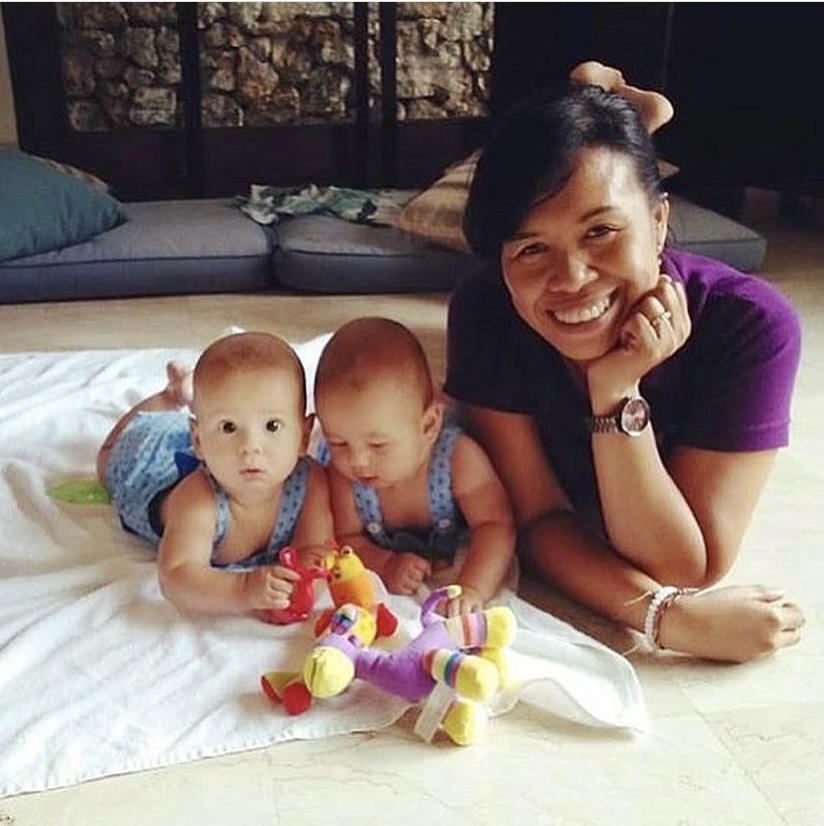 For more information on us, visit Bali Baby Hire.